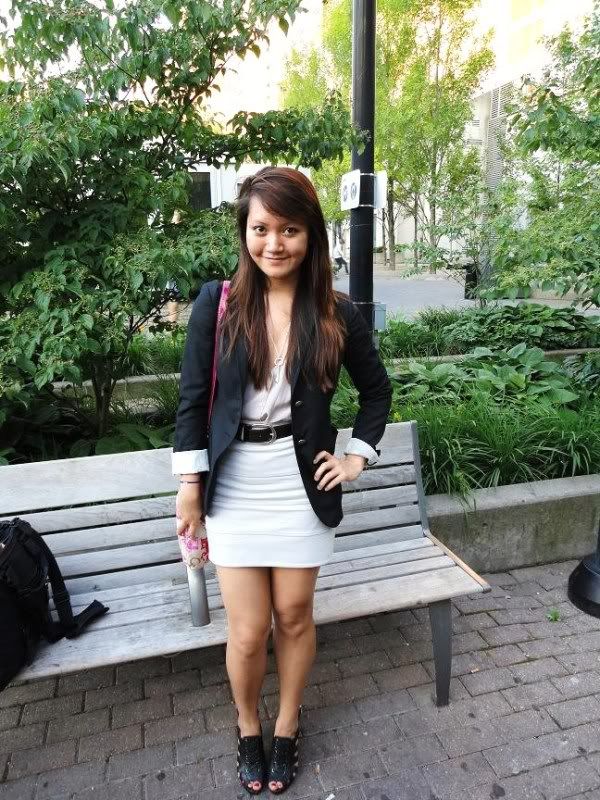 [blouse & skirt - wilfred, blazer - talula, shoes - aldo, belt - moschino, purse - coach, necklace - tiffanys]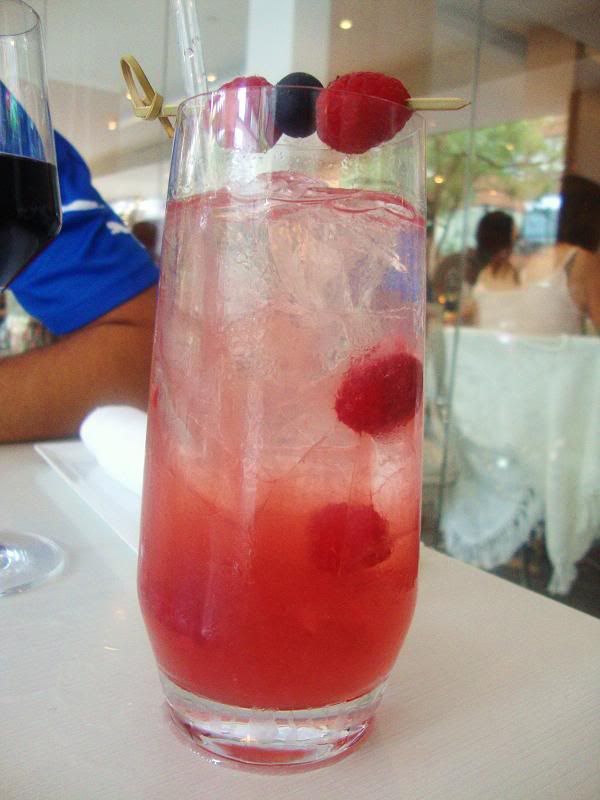 something alcoholic with crushed raspberries, and as always, his red wine (ick)
chicken pizza with zucchini, mushrooms, yellow peppers, and sun-dried tomatoes
smoked and fresh salmon pasta
the boy had his convocation last tuesday,
and typical of our communication style,
i didnt attend because, well, i thought his invitation was a joke
nevertheless, i took him out to dinner to celebrate
honestly, picking a good restaurant at a good price was quite difficult
after searching yelp, open table, and blog to extensively
i made reservations at no less than 4 places
the place we ended up going to was actually the last one i found
the restaurant, 'true', is located in yorkville, and specializes in organic dishes
even the vodka was supposed to be organic, although, i dont know how much id believe that
the place caught my eye becuase it was super pretty and clean looking, although no pictures of the interior because we ate outside
contrary to any misconceptions about organic food, the food was
delicious
the service was pretty attentive, and the price really decent
so def thumbs up
in other news...
after many years of being blatantly excluded, i was finally invited to the aritzia pre-sale
i ended up getting the skirt in the picture, as well as a pair of fcuk printed linen shorts
i also received a big big beach towel as a gift! yay free stuff!
last but not least, i actually really wanted the outfit pictures to show my new bag, but obviously i dont know how to stand
i got the bag in new york, at the coach outlet, for only around $80!!!
i initially saw a different bag with the same print, and asked the lady for a bag with a longer strap, and she brought out this one for me from the back! at that price? instant love
sadly i havent been able to use many of my smaller bags lately, as i've been consistently carrying around books
i'm missing many many blog posts, and this one kinda threw them out of order
hopefully i'll get a chance to put them up soon!
also ladies, please on summerlicious!
<3