his birthday was on Wednesday
and after hearing everyone RAVE about guu
we decided to head there for the birthday dinner
the infamous 1+ hour wait is definitely true
luckily the nice weather allowed us to sit on the patio and sip some drinks
def helped the wait pass faster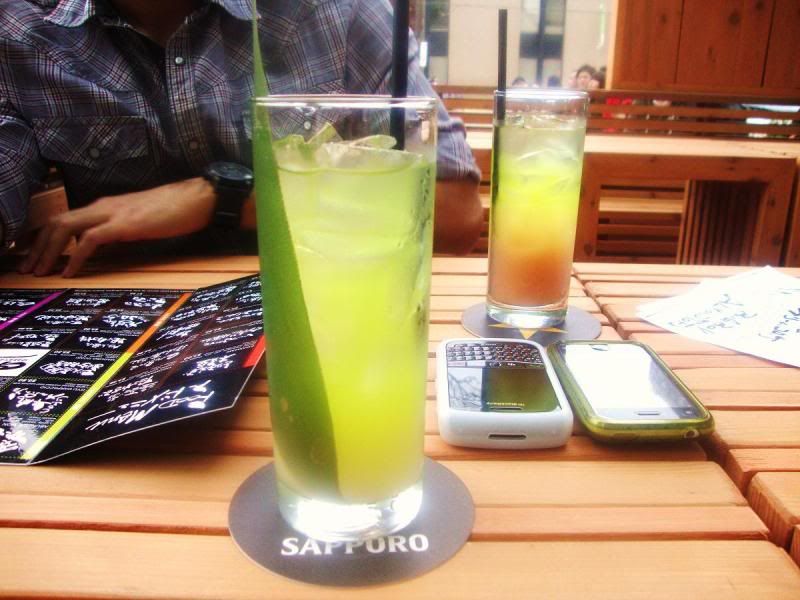 i wanted to chew on that leaf, i really did
(bamboo and melon cocktails)
for those of you who know me,
ease-dropping is my #1 hobby
so obviously i people watched and creeped on conversation
interestingly, lots of people were return customers
and one guy came with a party of.. 14, stating that he'd been there a couple of times already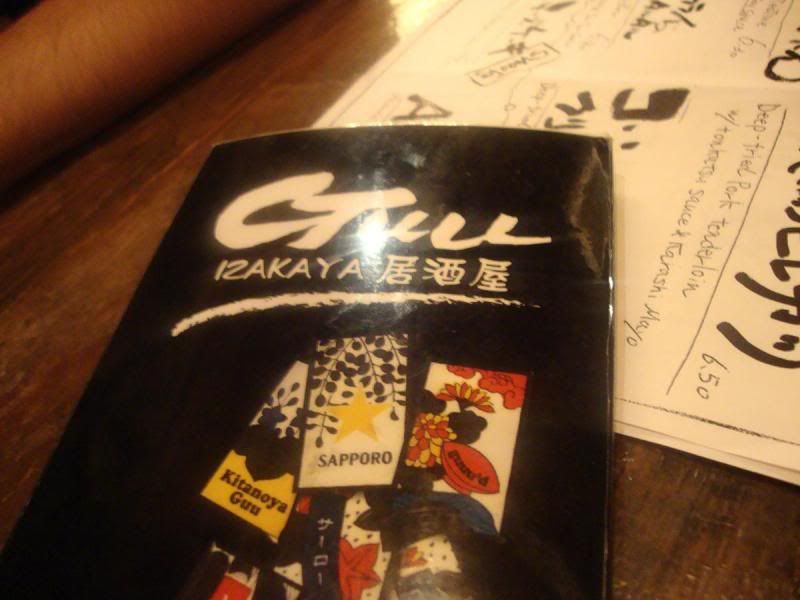 bc tuna, lightly seared
def my favourite dish of the night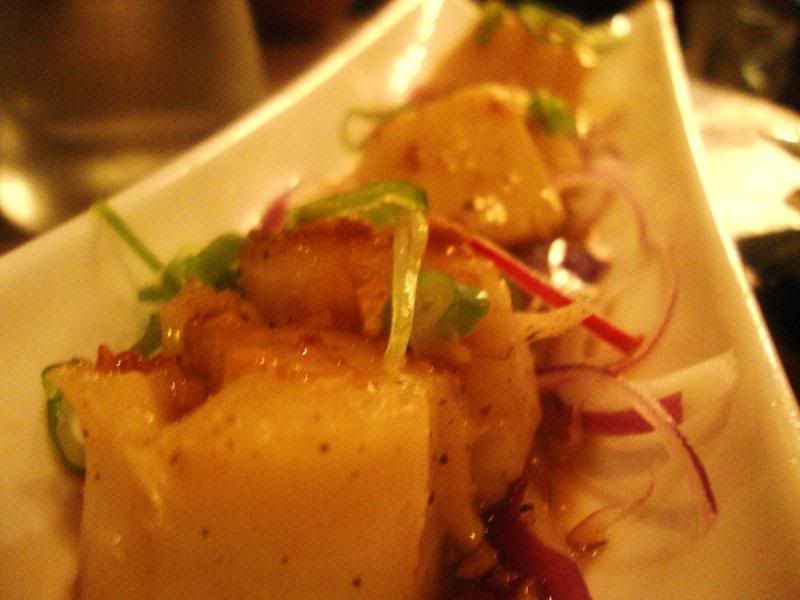 scallops, lightly seared. also amazing
short ribs, grilled just right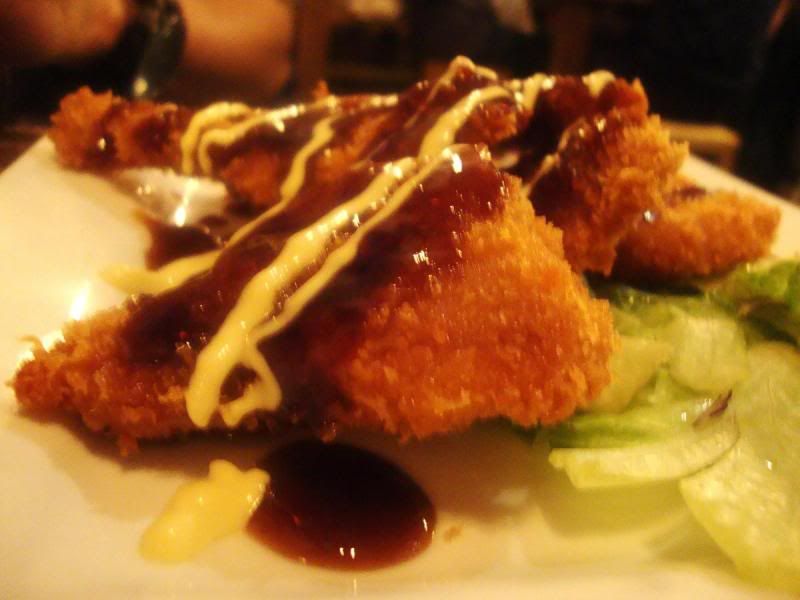 deep fried pork, or "pork nuggets!"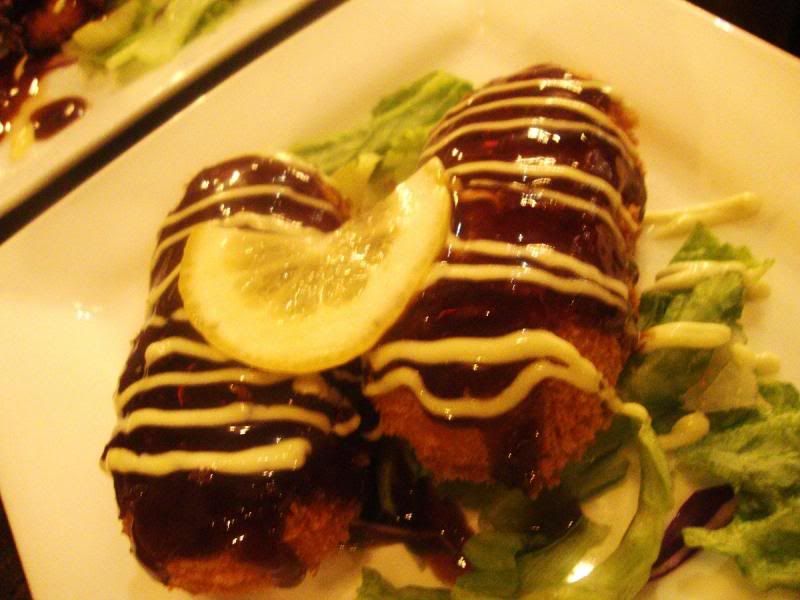 deep fried something with corn inside
not my favourite of the night
its kinda too big, and the creaminess will fill you up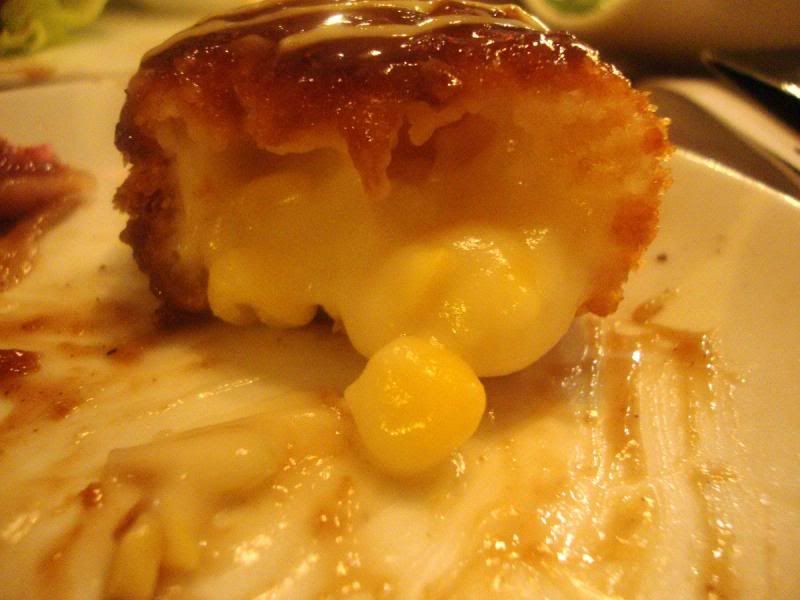 inside of the corn thing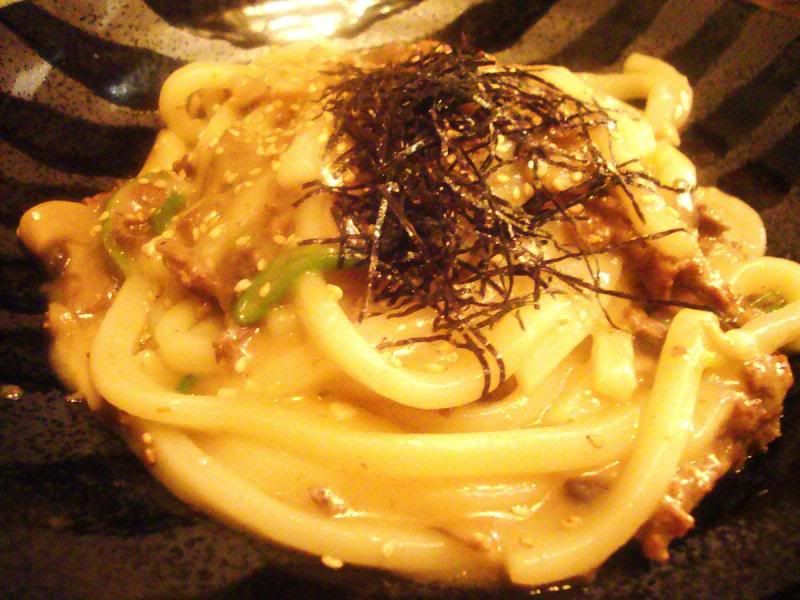 pan fried udon, the texture of the noodle was amazing
and their seaweed actually tastes like seaweed!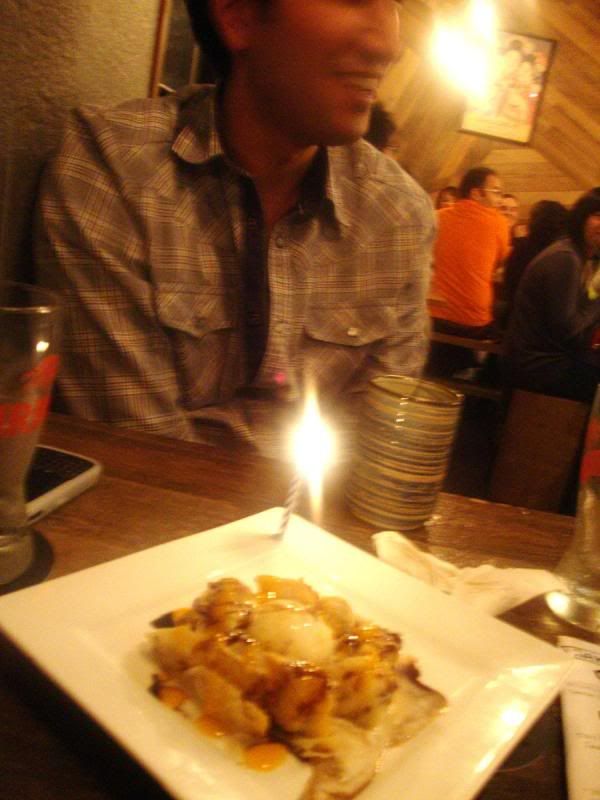 fried banana & ice cream desert
AND
they sang happy birthday to him
LOL
overall a great experience
the atmosphere of the place was great
you cant help but smile and shout along and wave to strangers
id love to know what theyre shouting exactly though
would def recommend this place,
and i'd love to go back
id say going with a bigger group would be really fun cause you'd get to order more and try more
and if your bf is hesitant on eating thing like octopus or raw fish?
ignore him and order it anyways!
=)