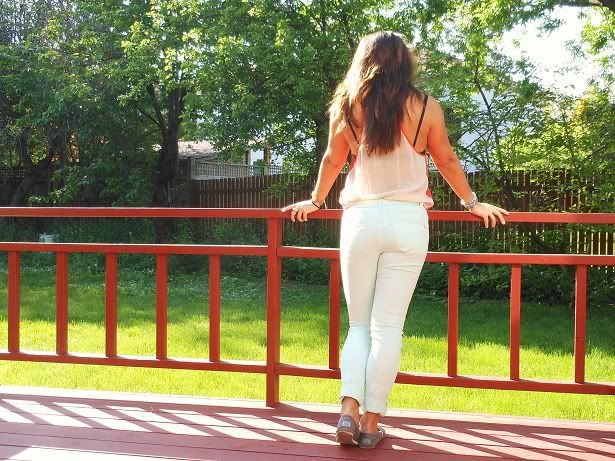 top-aritzia, pants - h&m, necklace - h&m
wore this simple summer outfit out to dinner with some school friends the other day
although hard to tell, the pants are a refreshing pale shade of mint
to be honest, i had a hard time trying to figure what colour to pair with the pants besides basic white
and ended up pinteresting "colorblocking mint", et voila!
this is pretty much why im addicted to pinterest
summer weather has really crept up on me while i was doing my week long end of year hibernation, and now i find that i want to spend every available second outside in the beautiful weather
i also just noticed how pale ive gotten !
good thing summer's here!
having an amazing long weekend everywhere! for once i have some pretty exciting plans & really can't wait to catch up with some loves!